Global League 2022 Winners
The Hyundai N e-Festival Global League has wrapped up its inaugural season.
A big thank you to everyone involved, and congratulations to the below winners!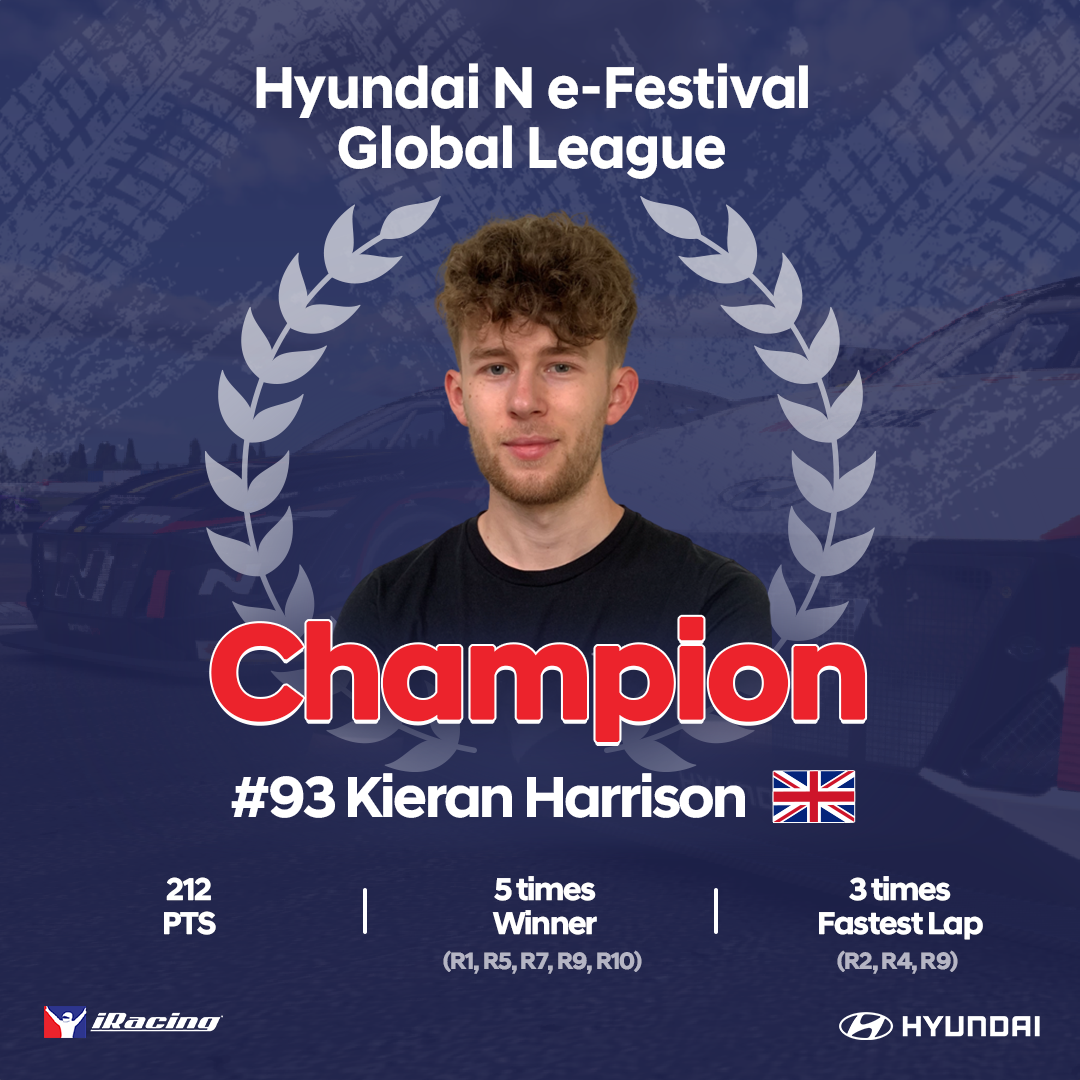 Season Champion : Kieran Harrison - United Kingdom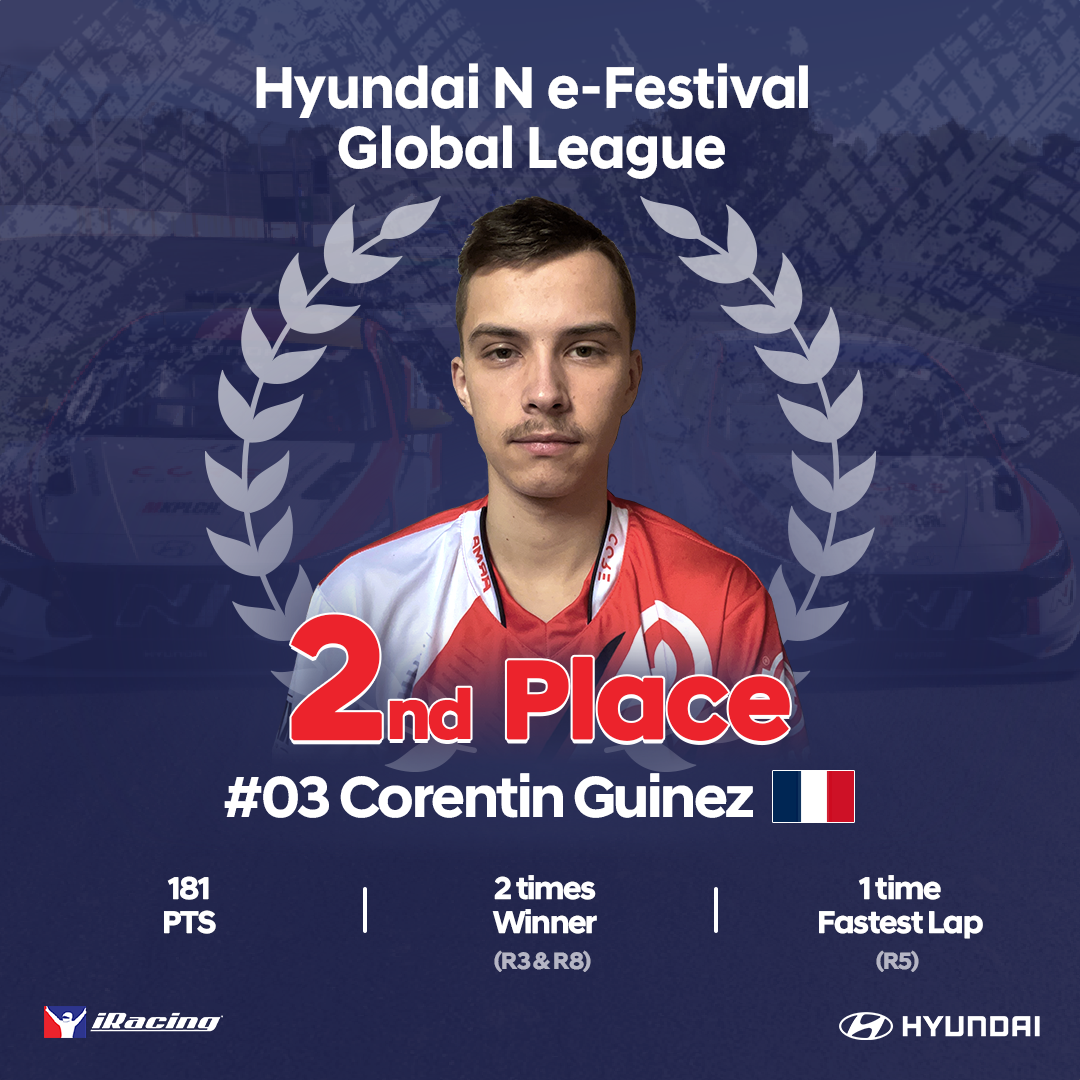 Season Runner-Up : Corentin Guinez - France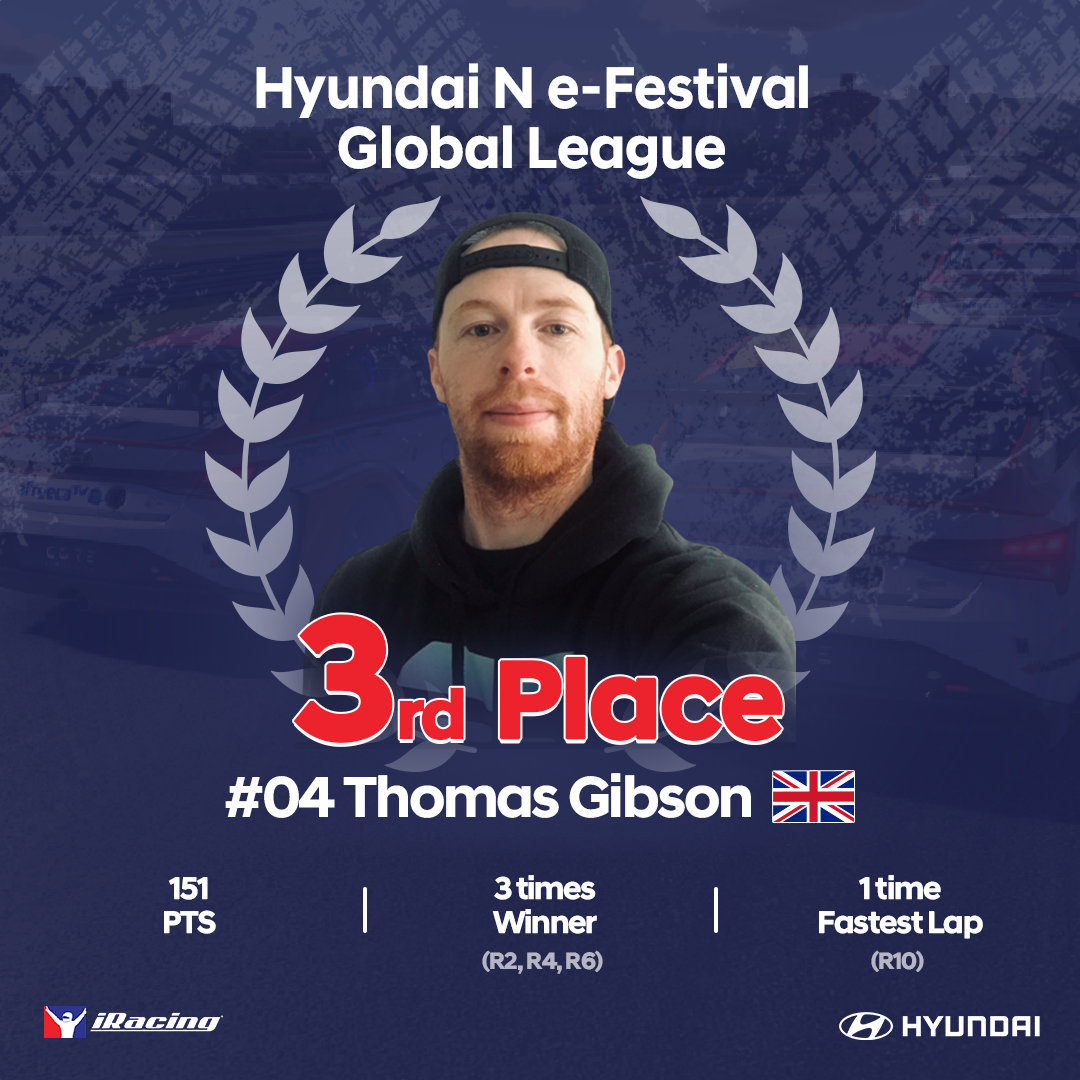 Season Third Place : Thomas Gibson - United Kingdom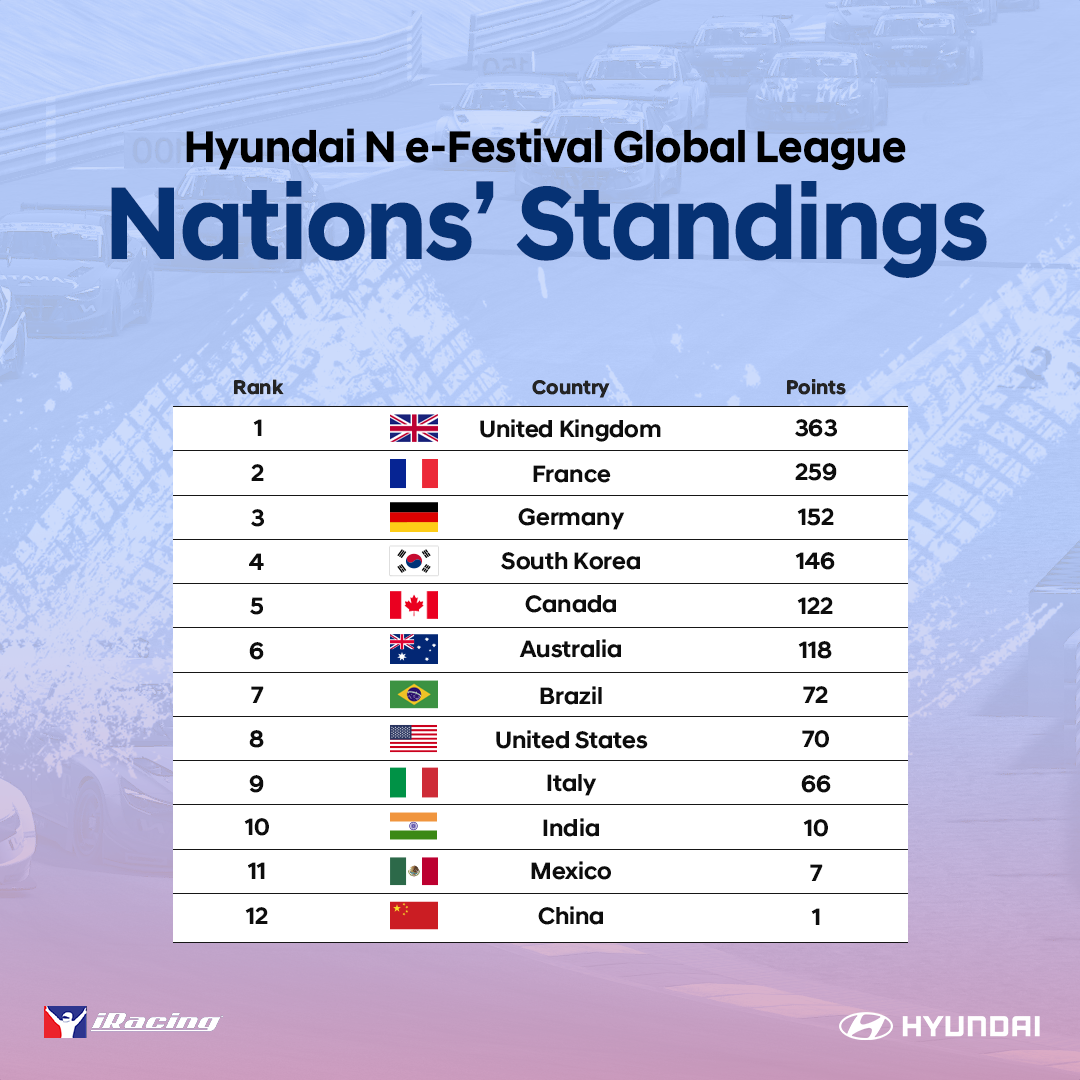 Country Champion : United Kingdom

For Full Standings and Results, please check out the Standings page
https://hyundainefestival.com/standings

Thank you.
Prev